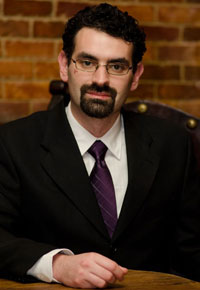 Michael Martinovsky
Attorney at Law
Michael Martinovsky graduated from the University of Iowa College of Law, one of the top 20 law schools in the United States.  At the University of Iowa, Michael graduated with honors and earned a mark of distinction on his diploma.  During law school, Michael concentrated on the study of contracts, corporate law, and trial advocacy.  Prior to law school, Michael attended the University of California, Berkeley where he majored in Legal Studies with an emphasis on business administration and economics.
In his practice, Michael has made frequent court appearances, has taken and defended numerous depositions, and has participated in both mediation and arbitration.  He has taken on progressively increasing levels of responsibility culminating with the opening of his own law office and representing clients ranging from individuals to multimillion dollar corporations.
To learn more about Michael's experience please feel free to download his CV.
Michael Martinovsky Curriculum Vitae - (18kb pdf)
email: michael@martinovskylaw.com
Kathleen Card
Of Counsel
Kathleen has been engaged in the general practice of law in California for the last seventeen years. Her professional experience includes time spent as a sole practitioner, as well as a law firm associate. Most recently, she was the managing attorney for a California law firm.
Kathleen possesses strong generalist skills, practicing in a wide variety of litigation matters with emphasis in the areas of contract law, real property, construction, family law, landlord-tenant, probate, and wills and trusts. Kathleen's transactional experience includes real property matters, estate planning and small business formation and counsel. She has represented individuals, public entities, financial institutions, and businesses. She has served as legal counsel to members of the Associated Student Body of a local junior college, and has provided counsel to local associations. Kathleen served four years as an elected public official responsible for policy development and oversight of a $9 million budget, during which time she was involved in labor union negotiations and grievance handling processes.
email: kathy@martinovskylaw.com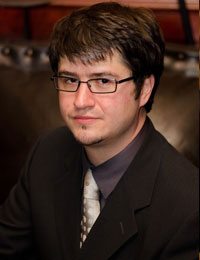 Daniel Tabakh
Of Counsel
Daniel Tabakh is a contract attorney at the Law Offices of Michael Martinovsky, P.C., where he focuses on business litigation, transactions, and governance. He has an extensive business experience from his start-up years in the Silicon Valley, where he worked as a Business Analyst and a Buyer.
Daniel is fluent in Russian and enjoys helping the Russian-speaking community as part of his practice. He prides himself on resolving present conflicts and avoiding future ones by proactively negotiating on behalf of his clients. Daniel holds an Economics degree from UC Berkeley and a law degree from UC Hastings. Daniel is admitted to practice law in California. Daniel is a proud father of two young daughters, an aspiring photographer and an art connoisseur.
email: daniel@martinovskylaw.com
Daniel Joshua
Operations and Office Manager
Daniel Joshua is a graduate of the University of California, Berkeley. He comes to the Law Offices of Michael Martinovsky, P.C. after gaining extensive experience managing complex business operations at a national retail chain. Daniel helps this office provide the highest level of customers service, operational efficiency, and organization. He excels at client communication and makes sure that clients always have a contact that is both responsive and well informed about their case.
email: joshua@martinovskylaw.com
phone: (510) 306-1955